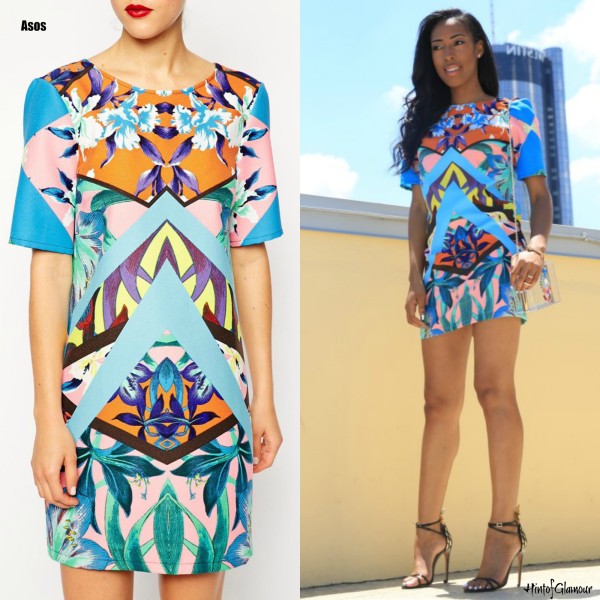 Multicolored goodness. Shirt dresses are always a great option for summer. Here we have Beverly of LifeinBeverlyHeels wearing a rainbow inspired example. The colorful dress was quite enough to capture our attention, but what I am most taken with is the coordination of all the colors on her PVC shoulder bag, you can take an up close look here.
Simple loose curls, a "beat" face and single strap studded sandals provide the finishing touches to this summer look.
Unfortunately this dress is sold out but you can find similar options here.