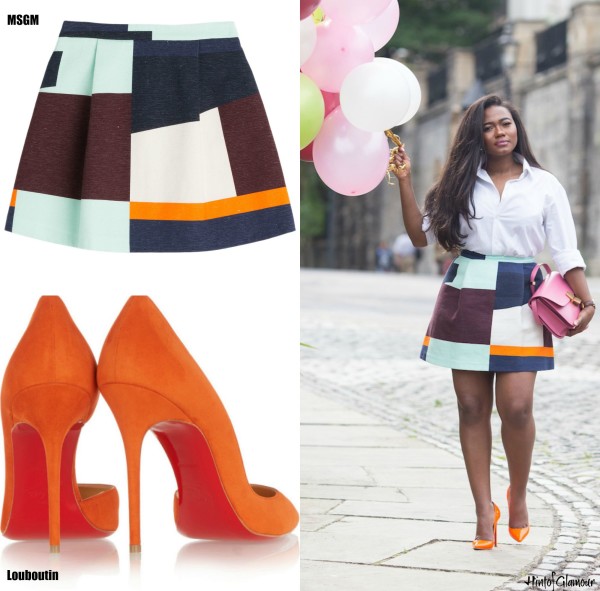 More from Soraya today, and unlike the previous post in today's Style Twin feature, this look we love. It is more in line with what we have come to expect style wise from the blogging starlet.
For starters, the colors are divine against her skin-tone. Those orange louboutin pumps do a great job in bringing out the matching color in her multi-colored MSGM skirt. It also makes the look more fun. A simple white button down shirt provides a classic pairing on the top half and the skirt is all party on the bottom.
I think it's obligatory for Bloggers to have at-least one post with balloons. They are super fun and can sometimes add the right amount of color to an otherwise muted look. They do well in complementing Soraya's overall look as we can see she matched the colors well.
If you are interested in shopping the skirt, you can do so here. Be sure to head over to StyleisMyThing for additional photos and details.